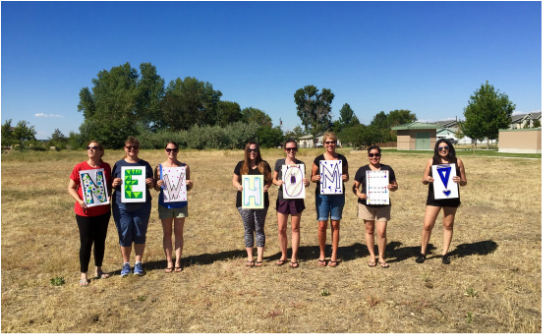 We now have land!!! 1458 Fowler Street, richland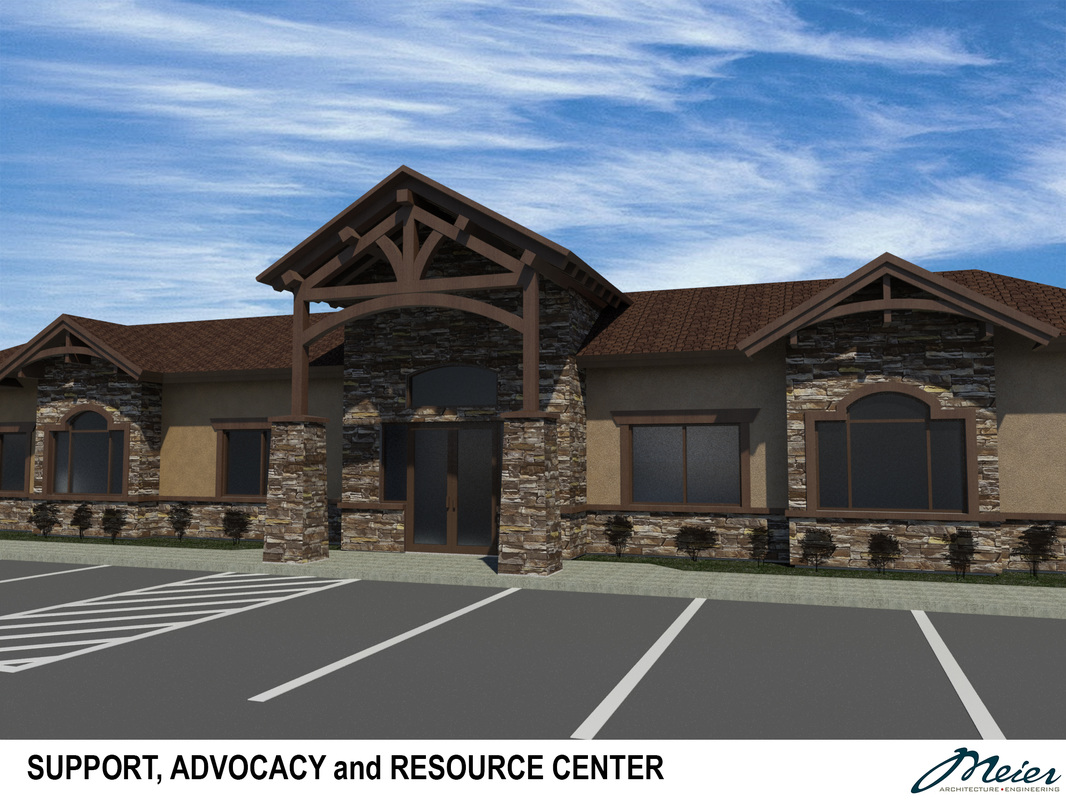 we have grown beyond our current facility. Our ability to provide much needed services to victims of crime, the majority being victims of child sexual abuse, is compromised.

* The need for counseling is not being met. Having counseling on site provides for more immediate access to counseling, a smoother transition for clients, and increased expertise available to the advocates.

* The facility does not have adequate room for multi-disciplinary team meetings with clients, law enforcement, prosecutors and child protective services. Law enforcement and prosecuting attorneys regularly meet with clients, along with the SARC advocate, at SARC to take reports from clients, conduct interviews, and discuss cases; all in an effort to provide the most comprehensive services possible to the client in a victim friendly atmosphere.

* The waiting area is not sufficient. There are many instances when parents are in a hostile relationship and should be waiting in separate areas so that the child is not subjected to the hostility. There are also instances when the alleged offender brings in the child and it is not appropriate for that person to be in the waiting room with other children.

* The space for client resources is lacking. A larger storage room is desperately needed. This will allow space for resources such as clothing and diapers.

* Peace for clients. Adding an additional waiting area and conference room will help with the crowded environment that ensues. In addition, we will have a courtyard in the new facility Where clients are able to have a more peaceful and healing environment.
We would love to come speak to you about our campaign. Please either call JoDee Garretson, Executive Director, at 509-374-5391 or email at jgarretson@frontier.com.
​
SUPPORT, ADVOCACY & RESOURCE CENTER
Capital Campaign Donor Levels

Leader: $250,000 or more
(Department of Commerce)
Naming Opportunity
• Donor Gift
• Certificate of Appreciation
• Recognition on Campaign Donor Wall
• Recognition in Annual Report
• Acknowledgement on Website

Visionary: $100,000 to $249,000
Naming Opportunity
• Donor Gift
• Certificate of Appreciation
• Recognition on Campaign Donor Wall
• Recognition in Annual Report
• Acknowledgement on Website

Hero: $50,000 to $99,999
Naming Opportunity
• Donor Gift
• Certificate of Appreciation
• Recognition on Campaign Donor Wall
• Recognition in Annual Report
• Acknowledgement on Website

Vanguard: $25,000 to $49,999
(Bechtel's Women's Group)
Naming Opportunity
• Donor Gift
• Certificate of Appreciation
• Recognition on Campaign Donor Wall
• Recognition in Annual Report
• Acknowledgement on Website

Guardian: $10,000 to $24,999
(Columbia Center Rotary)
• Donor Gift
• Certificate of Appreciation
• Recognition on Campaign Donor Wall
• Recognition in Annual Report
• Acknowledgement on Website

Partner: $5,000 to $9,999
(Bechtel, Meier Architecture*Engineering, Rick and Cindy Rochleau, Family First Dental – Jim and Michelle Carey, Betty and Lee Adams)
• Certificate of Appreciation
• Recognition of Campaign Donor Wall
• Recognition in Annual Report
• Acknowledgement on Website

Supporter: $1,000 to $4,999
(Marilyn Heasley, David and Janice Roach, Rick and JoDee Garretson, Drs. Johnathan and Katherine Perry, Phil McGuinness, Richland Rotary, Mid Columbia Rotaract, Country Gentleman)
• Recognition on Campaign Donor Wall
• Recognition in Annual Report
• Acknowledgement on Website

Friend: $500 to $999
(Jim Stoffels, Lord of Life Lutheran Church, Betsy Dickinson, Agrium Inc, Budget Print Center, Patricia Chvatal, Bill and Kimberly Spencer, Chad and Bonnie Mitchell, James Lukacs D.D.S, Dr. Frankces Dernbach)
• Recognition in Annual Report
• Acknowledgement on Website

Associate: Under $500
(Robert and Caroline Quay, Dr. Naughne Boyd, Gledhill Dental, Kolleen Ledgerwood/Ledgerwood Law Office, Steven Yaffe, Kathy Doto, Wayne and Pamela Pelly, David and Pauline Brantingham, Blue Knights Washington III, Kaylee McGinnis, Michael McGinnis, Aaron McGinnis, Richard and Pamela Browns, Kristi and Ethan Nelson, Abadan, Angela Manterola, Jane Foreman, Marsha Larson, Kathi Hanson, Dani Gilchrist, Claudia Hickman, Vic and Gail VanderSchoor, Jonathan and Candice Jones, Ryan and Julie Brown, Scott and Rosann Ferris, Heather Duncan, Candice Bluechel, Craig and Barbara Littrell, Amanda Sylvester, Heather HolbenWest, Jill Oldson, Chuck and Bev Torelli, Soroptimists International of Three Rivers, Dave and Carmen Bond, Michael and Pat Tuohy, Elizabeth McCarthy, Kathy Miller, Tracie Winkelman)
• Recognition in Annual Report
• Acknowledgement on Website